About CommuniClear Global
CommuniClear Global a Chicago-based U.S. Global English Speech Coaching provider that offers customized 1-to-1 and small group coaching programs. Unlike other English language training organizations, we dedicate 100% of our attention to spoken English.
Our coaching programs include online and live micro-lessons with immediate feedback and ongoing guidance. We can help you improve any of the following skills:
English Pronunciation
Accent Reduction
Vocal Presence
Presentation Delivery
Conversational Fluency.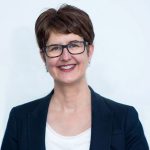 Meet Sarah Gallant, Founder of CommuniClear Global.
Sarah Gallant, M.A. in Applied Linguistics/Teaching Speakers of Other Languages (TESOL), has 18+ years experience in the global English speech training industry.
She has helped thousands of global business leaders, graduate students, and STEM professionals speak English with more clarity and ease in the global workplace. Her key objective is to coach her clients so that they can share their ideas and connect with people. While she gets into the nitty-gritty of the English sound system, she also keeps her programs focused on real-life communication.
Sarah began teaching English pronunciation and accent modification at the University of Illinois at Chicago in 2003. She worked with groups of international teaching assistants who were under significant pressure to be better understood in the American classroom. Her key objective was to provide micro-lessons, immediate feedback, and ongoing guidance that helped them to steadily improve their spoken English communication skills.
In 2011, Sarah piloted a successful virtual speech training program to small groups of pharmaceutical employees who were struggling to be understood in the global workplace. Sarah met with her clients who were Chennai, India by videoconference; gave them access to an online training portal she had created via Google Sites; and ran 30-minute 1-on-1 coaching calls by telephone.
Observing the increasing trend of remote meetings and demand for her area of expertise, Sarah founded CommuniClear Global in 2013. From the start, she has run her virtual 1-on-1 and small group coaching programs via videoconference. In addition, she has included a dedicated online self-study training portal to speed up the coaching process.
Want To Connect with Sarah?
Email her at sgallant@communiclearglobal.com.
Clients We Have Served
We have served individuals and organizations that are located in the United States, China, Italy, Vietnam, St. Thomas, Germany, France, and India:
Medical Professionals
Visiting Pharmacists at the University of Illinois at Chicago
MBA and Law Students at Northwestern University
Takeda Pharmaceuticals
Hospira (now Pfizer)
Nektar Therapeutics
BMO Capital Markets
The Marmon Group
LJM Partners
RTKL Associates
Constar
BNO Commercialisti e Revisori Legali
YKVN-Singapore
Fireex
Angelo Po
Transdev
Cartus Relocation Services
Pepsico
Cornelius
Government organizations
A relocation company in need of an outside perspective to best serve its clients
While we primarily work with organizations and corporate clients, we offer a few "open enrollment" virtual workshops and coaching programs throughout the year.
Ready to Discuss Your Needs?
Fill out the form below to schedule a call with Sarah. If you are a team director or HR professional, we can discuss the next step options.